St.
Joseph's
Church
Camillus, NY
Eucharistic Liturgies
Saturday 4:30 pm

Sunday: 7:00am, 9:00 am, 11:00 am

Monday & Wednesday 9:00 am

Tuesday & Thursday 6:30 am
Communion Services
Monday,  Wednesday & Friday at 6:30 am

Tuesday,  Thursday & Friday at 9:00 am
Reconciliation
Saturday at 3:30-4 pm
This Week
Sunday November 19th is the Thirty Third Sunday in Ordinary Time
Saturday 4:30pm: Fr. David James Presider and Deacon Rich Camaione Homilist
Sunday 7am: Fr. Peter Worn Presider and Deacon Rich Camaione Homilist
Sunday 9am: Fr. David James Presider and Deacon Rich Camaione Homilist
Sunday 11am:  Fr. Bob Scully Presider and Homilist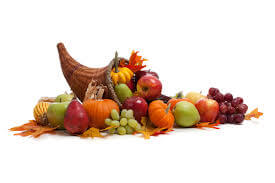 We have a Thanksgiving Vigil Mass this Wednesday at 7pm.
Please consider bringing donations of non-perishable food items for our food pantry.
This week we pray for:  All Parishioners
Confirmation Registration
At this time, we have begun registration for Confirmation.  If you have a student entering 9th grade and have not received a registration form, please contact Jodi at jodi@stjosephscamillus.org and she will gladly mail you a form.  
We do not offer online Registration due to the various signatures and information required by the diocese (you can still register your younger children online with Faith Formation as you normally do.)  
We look forward to taking this journey with your child into this important Sacrament.
MISSION STATEMENT
We, the Roman Catholic Faith Community of St. Joseph's Parish, Camillus, welcome everyone in the Spirit of the Good News of Jesus Christ through prayer, liturgy, education, stewardship and service to all under the guidance of the Holy Spirit. We want our parish to be a place where we all journey to the Kingdom of God and grow in our faith together.
A MESSAGE RIGHT FROM THE PASTOR'S DESK
5600 W Genesee St

Camillus, NY 13031